Chief Apostle Hubert McDonald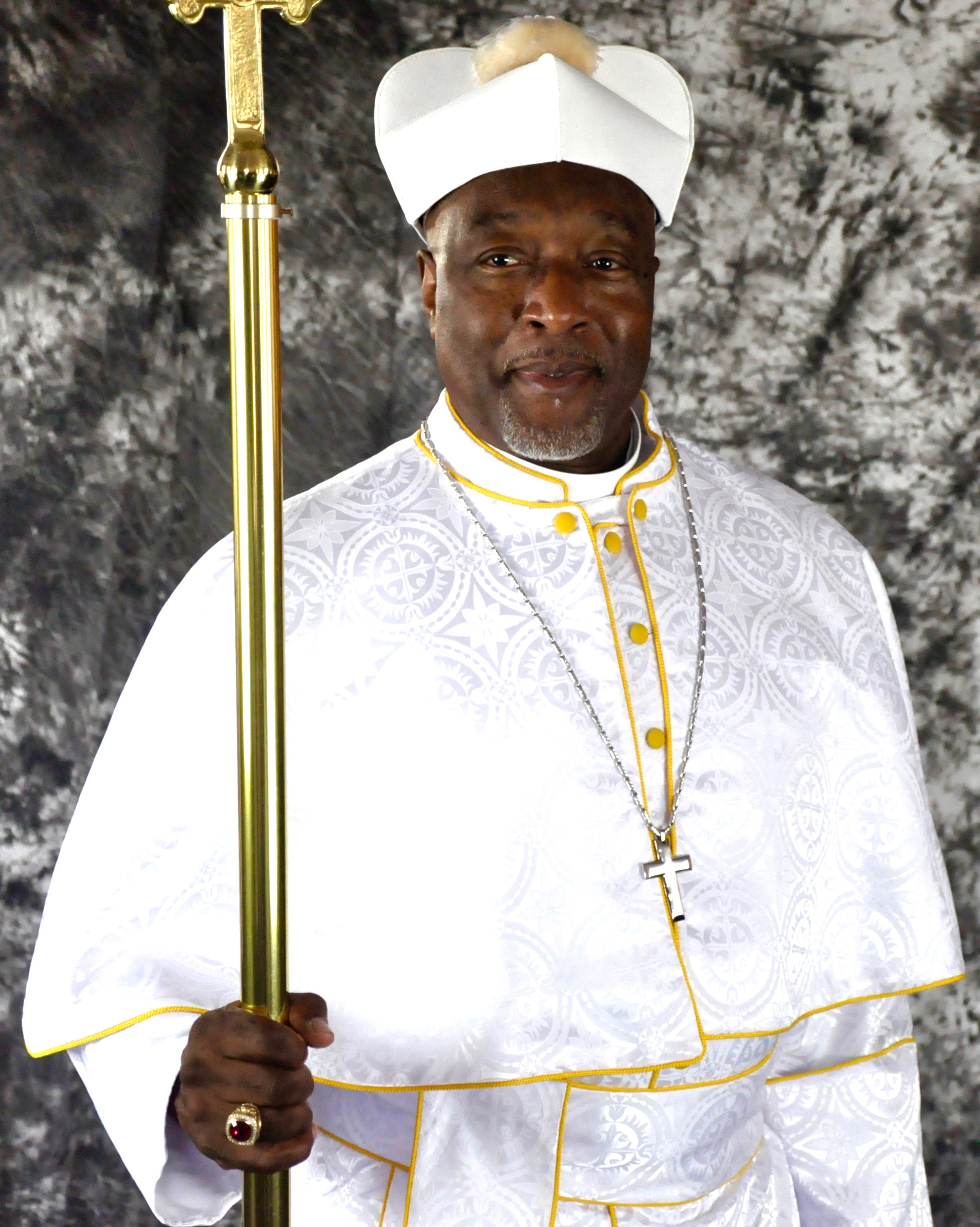 Senior Pastor and Founder
Chief Apostle Hubert McDonald has been in the ministry for over 42 years and has been in pastoral ministry since 1997. He served as associate pastor of Sacred Room Mission in Kansas City, Mo. for seventeen years and is now founder and senior pastor of E.S.T. International Ministries in Kansas City, Mo.
Chief Apostle Hubert is a native of Birmingham Alabama but was primarily raised in the Kansas City area. He studied under the strict no nonsense teaching of Mother Elizabeth Tinsley of Sacred Room Mission and the Holy Spirit.
An effective communicator of God's Word, Chief Apostle Hubert is widely known for his Holy Spirit filled and dynamic teaching style which helps people apply the timeless truths of Scripture to their everyday lives. He serves as a community leader leading the way in helping the less fortunate from all walks of life. Chief Apostle has a passionate heart for humanity and is the recipient of the 2018 Martin Luther King, Jr. Humanitarian Award.
Chief Apostle Hubert teaches the Supernatural Word of God on Wednesday's helping train up true spiritual leaders to further advance the kingdom of God. He learned a valuable lesson while chasing a kid…he learned he was too old to be chasing!!
Chief Apostle Hubert is described as ambitious. His congregation is thankful for his leadership, guidance and love! He is a survivor! A survivor is a person who continues to function or prosper in spite of opposition, setbacks or hardships. A survivor is one who has a knack for pulling through adversity!
Chief Apostle Hubert's accomplishments include teaching teens and parents how to survive, how to continue their education, how to be a teenage parent and still make it! He knows this personally being a cancer survivor.
Chief Apostle Hubert helps others use the scriptures and apply them in a practical manner in their everyday lives in order to be an over-comer. He exemplifies the scripture: "We are hard pressed on every side, yet not crushed; we are perplexed, but not in despair; persecuted, but not forsaken; struck down, but not destroyed!" "But seek ye first the kingdom of God, and his righteousness; and all these things shall be added unto you."
Chief Apostle Hubert leads by example by practicing what he teaches. "Do good deeds and think good thoughts." He and his wife, Barbara, have been married since 1984. They are the proud parents of eight adult children together. Some of them work alongside them in ministry, Charles H. McDonald, Sr., Tamika C. McDonald and Armond' V. McDonald, Sr..